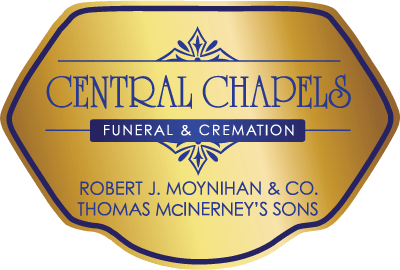 COVID-19 Update: CENTRAL CHAPELS
We Are Open and Serving
At Central Chapels, we know there has been confusion over the status of funeral care since COVID-19 regulations went into effect. Please know that the safety of those we serve and our staff remains our highest priority as we work in compliance with the requirements of the Center for Disease Control, the State of Illinois and City of Chicago.

We are available by phone 24 hours a day to discuss the various funeral and cremation options available. We know this is a particularly anguished time for people suffering the death of a loved one. We are here to walk you through this process at your own pace.
ON NOVEMBER 9, 2020, THE U.S. SURPASSED 10 MILLION COVID-19 CASES. ALTHOUGH WE REMAIN OPEN AND AVAILABLE TO SERVE, PLEASE KNOW THAT OFFICE HOURS ARE LIMITED TO SCHEDULED APPOINTMENTS AND SERVICE TIMES. WE DO NOT SEE PEOPLE WITHOUT APPOINTMENTS. PLEASE CALL US AT ANY TIME.
Make the call that gives you options