Sympathy & Funeral Flower Delivery
We are here to help, and will do our absolute best to create only the most beautiful displays for your loved one. Reliable, secure & beautiful flowers, always.
Need Help? For any questions , feel free to contact us at 773) 505-7555 or email us at info@bloomfloralshop.com
how to order sympathy & funeral flowers
Choose Your Items

Browse our catalog for the product/s you need delivered and add to cart. Don't see a product or want to further customize one ? Give us a Call at 773) 505-7555

Select Delivery Date, Time & Add Note

On the selected product page, you will see a calendar for BOTH date & time selection. You will also see a small section to input a note.

Check Out & Your All Set !

Please enter correct and accurate delivery information. Review your information + selections and you are all set ! We will deliver your item/s on date & time stated. Feel free to call us with any questions.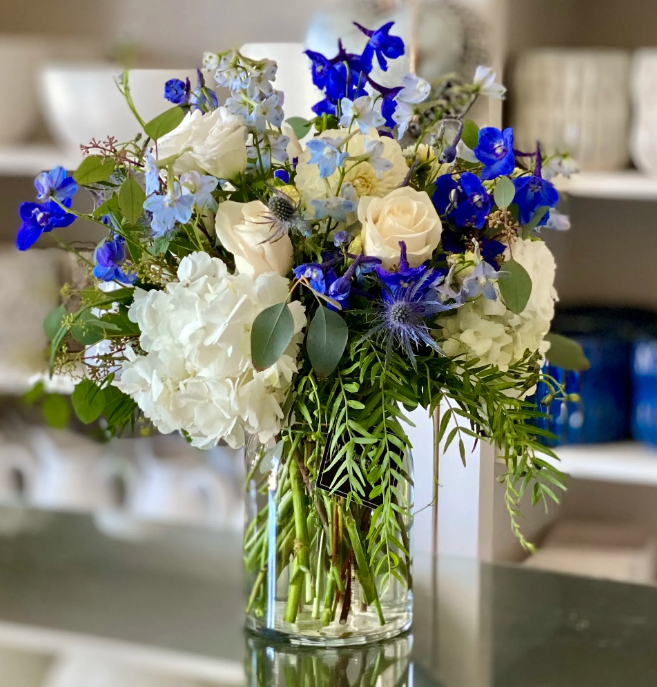 Contact Us
Bloom Funeral & Sympathy Flowers Chicago
2923 N Miwaukee Ave
Chicago, IL 60618
773.505-7555
info@bloomfloralshop.com
Hours of Operation:
ORDER FUNERAL FLOWERS ONLINE 24/7
Monday - Friday | 7am - 8pm
Saturday | 7am- 8pm
Sunday | 7am - 5pm
Best funeral flowers in chicago
The Best Sympathy & Funeral Flowers, Delivered. We understand this is a tough time and it can get chaotic to get everything that needs to be done. We want to help make the flower ordering process a bit easier. Rest assured, your funeral flower delivery order is our TOP priority. Our team at Bloom Floral Shop will take care of it with the attention it deserves. Have questions about customization options or whether your desired sympathy & funeral flowers delivery care season? Our expert sympathy & funeral delivery flower designers can work with you and help you choose a charming funeral arrangement for your loved one. Please contact our sympathy & funeral flower delivery experts today at 312) 934-6947. Shop the best funeral flowers and sympathy flowers delivery in the state.
Funeral Flower Delivery
When a friend or loved one passes away, many people want to send funeral flowers for delivery to express their heartfelt condolences to the family and other mourners at the service.
Funeral Flower Arrangements
Appropriate flowers for a funeral often include flowers for the casket, standing sprays such as floral crosses or wreaths, as well as smaller sympathy flower baskets or arrangements. Popular funeral flowers include lilies, roses, daisies, mums, and snapdragons. While many funeral arrangements incorporate white flowers, blue, pink, purple, and red can also be included for a subtle pop of color. Even though these floral arrangements are most popular, smaller arrangements like sympathy bouquets, flower arrangements in a vase, and memorial plants are also great gift options to convey condolences and deepest sympathies.
Selecting the Most Appropriate Flowers for Funeral
If you're unsure of the most appropriate flowers for a funeral, our helpful resources for sympathy section can help you learn more about etiquette that best fits your needs. No matter what type of funeral floral arrangements you need, the expert Sympathy Advisors will be able to help you with selection and ordering, or with arrangements for delivery to the funeral service location or family home.
How to Select Meaningful Funeral Flower Arrangements
Funerals are always somber occasions as we gather to honor the life and legacy of someone we have loved or know through a close connection to a friend. Traditionally, we send flowers to show that we care, and as mourners pay their respects and offer their condolences to the family, they see these flowers. Let's face it, though: Some floral arrangements for a funeral can be impersonal. When we choose a more pleasant and meaningful bouquet, we're showing that we care while also providing comfort. Here are some suggestions for choosing a visually pleasing floral arrangement for a funeral.
Choose happy and meaningful colors: While white is perfectly appropriate, particularly to mark the death of someone you didn't know particularly well, choosing a more vibrant, colorful arrangement will help to lift the spirits of family and friends alike. Ashley Greer, an award-winning florist, recommends selecting arrangements that include the deceased person's favorite color. "The most joyful flowers to send are ones in the favorite colors of the deceased — this means there's not a one-size-fits-all, and that each arrangement will be custom to the individual receiving it," Greer explains. "Traditional colors of happiness include yellow and orange, though if the deceased's favorite color was purple, that will feel more appropriate." Fred Hoffman, a co-founder of Seniors Life Insurance Finder, says that pleasant, less formal arrangements can help both the family and the mourners. "Many people prefer to avoid attending funerals and other memorial services," he says. "They find the occasion too difficult and often emotionally charged and are unsure how to handle it. It will be a great gesture to offer comfort and let the family know that you are thinking of them."
Personalize the funeral flowers: When choosing which flowers to send for a funeral, think about the life of the person. If you know their favorite flower or plant, you could send that. Or, look into the meaning of different blooms and select some that reflect your relationship with the deceased.
Considerations for all floral arrangements: No matter what type of funeral, keep in mind that the arrangement will need to be visible to everyone. "You can opt for a three-sided design or something with a little height," Greer says. "For funerals, all flowers make excellent choices — just be mindful of the way they are combined."
Send floral arrangements for a funeral to the family home: If you prefer, you can get flowers delivered to the home of the family instead of to the funeral itself. "If you send flowers to the house, I recommend a tasteful display that is not too large nor fragrant," Greer says. Greer also suggests keeping the decor of the home in mind if possible: "Choose flowers and colors that you know the recipient will appreciate and that will add beauty and harmony to the home," she says.
Sending funeral flowers when someone dies is a wonderful way to show that you care for the family and share their sadness. By taking the time to make your chosen arrangement personal and meaningful, you will be sure to bring comfort to everyone who gathers to remember the life of a special person and support one another.
Funeral Flowers Related Questions
What to write on funeral flower card?
A funeral flowers card does not need to be lengthy to be sincere and comforting. The best rule of thumb to follow when sending funeral flower arrangement is to be heartfelt and warm in your message. Some examples you can write in a funeral flowers card are, "my/our thoughts and prayers are with you during this difficult time," "thinking of you and your family," "sent with love and remembrance," and "sending warm and healing thoughts to you and your family." Funeral arrangements are a way to honor and remember loved ones while also including a heartfelt note sending your condolences to the family.
How to send funeral flowers to a funeral?
Sending funeral flower arrangements are a heartfelt and warm way to send your love and thoughts to a family during a time of loss. Funeral flowers can be sent directly to the church or funeral home to be displayed as part of the funeral flowers for the service. Flowers for a funeral can depict how loved and cherished someone was in their life and it is a beautiful gesture to send to honor and remember someone passed on. Sending funeral flowers directly to the church or funeral home is easy, just type in the address of the church or funeral home once you've chosen the funeral flower arrangement you like and it will be delivered directly there with your note of remembrance to the family. It is also good to double check the times of the funeral or wake to ensure your funeral flowers arrive at the correct time.
What are appropriate flowers and gifts to send to family, friends, and co-workers for a funeral?
Family: Typically family members will often send larger traditional funeral arrangement flowers such as, funeral standing wreaths and hearts, standing crosses, large floral standing sprays and casket flowers.  The family members will most often send this as a group as one large piece. Some flowers also list the relation of the relative.
Friends: There are different levels of friendship when sending funeral flower arrangements. If you're close friends or you're chipping in with a friend group, a larger funeral flower is a good choice such as funeral standing sprays or abundant flower baskets which are often displayed during the service. For friendships that are not as tight knit, funeral flower arrangements that can be displayed at the service are a lovely gesture to send your thoughts and prayers to the family. 
Coworkers: When sending funeral flowers to a coworker, you just want to let them know you care. The important thing is they know you're thinking of them. Professional colleagues may send a group gift, such as a standing spray or a funeral arrangement basket.  In many cases for a coworker, sending a card, funeral flowers arrangement or sympathy arrangement to their home is also appropriate. Gourmet foods can be a comforting gift during a difficult time as well, such as baskets filled with snacks or food for the family. Sympathy baskets can be a great idea as well for coworkers to let them know you're thinking about them.
Bloom Funeral Flowers- Best Chicago Funeral Flower Delivery | Best Chicago Florist | Order Flowers Online
Best Chicago, IL Funeral Florist - Order Best Same Day Flower Delivery online, Same Day flowers delivery now available

Bloom Funeral Flowers Chicago

Best Same Day Funeral Flower Delivery Chicago, IL Offers Stunning Funeral & Sympathy Flowers Bouquets with Same Day Delivery in Chicago, IL

Our Bloom Floral Team is At Service | Call or Order Online To Send Flowers in Chicago, IL : 312-934-6947

Send a beautiful sympathy Bouquet or flower delivery any where in Chicago IL from any state or part of the world! We have over 10 years of experience in delivering the best flower delivery arrangements in Chicago, IL. To help you last minute needs, we offer SAME-DAY flower delivery in Chicago and Surrounding suburbs. Beautiful, & Stunning Fresh Flower Delivery. Bloom Funeral Floral has the Best flowers in Chicago are hand delivered right to your door steps and surrounding areas. We have huge wide variety of floral arrangement, gift baskets and plants for funeral & sympathy. We offer the best sympathy flowers, so send a bouquet from one of the top funeral and sympathy flower delivery service in Chicago.

Why Choose Bloom Floral Same Day Flower Delivery Chicago, IL

Bloom Floral Chicago offers Stunning flower delivery in Chicago, IL for anniversaries. birthdays, graduations, funeral saying thank you or congratulations, business gifting, house warming, new babies, retirements, and get well wishes. Send beautiful flowers in Chicago & surprise your loved ones with our unique design and fresh fragrant flowers for any special occasion. We are always available 7 days a week for your Chicago, IL Flower Delivery Needs.



WE DELIVER CHICAGO FLOWERS 7 DAYS A WEEK IN CHICAGO AND SUBURBS . ORDER YOUR FLOWERS TODAY

60660 | 60661 | 60664 | 60666 | 60668 | 60669 | 60670 | 60673 | 60674 | 60675 | 60677 | 60678 | 60680 | 60681 | 60684 | 60685 | 60686 | 60687 | 60688 | 60689 | 60690 | 60691 | 60693 | 60694 | 60695 | 60696 | 60697 | 60699 | 60701 | 60706 | 60707 | 60803 | 60804 | 60827

46320, 46394, 60004, 60007. 60015, 60053, 60068, 60101, 60126, 60131, 60137, 60139, 60143, 60153, 60160, 60162, 60171, 60172, 60181, 60187, 60188, 60193, 60201, 60202, 60302, 60304, 60406, 60409, 60411, 60415, 60417, 60419, 60423, 60426, 60429, 60430, 60436, 60438, 60439, 60440, 60443, 60446, 60448, 60452, 60453, 60455, 60459, 60462, 60463, 60465, 60469, 60475, 60477, 60482, 60501, 60515, 60516, 60521, 60525, 60534, 60540, 60546, 60558, 60559, 60601, 60608, 60609, 60611, 60612, 60613, 60614, 60615, 60616, 60617, 60618, 60619, 60620, 60622, 60624, 60628, 60629, 60630, 60631, 60632, 60633, 60634, 60635, 60636, 60637, 60638, 60639, 60640, 60641, 60644, 60646, 60657, 60649, 60650, 60651, 60652, 60655, 60656, 60657, 60660, 60669, 60805

Browse Our Best Collection To Send Flowers in Chicago IL and Suburbs

We now offer Nationwide Flower Delivery !

We Deliver To The Following Hotels:

Palmer House Hilton, The Congress Plaza Hotel, Renaissance Blackstone Chicago Hotel, Hotel Burnham, Trump International Hotel & Tower Chicago, Hilton Chicago, Silversmith Hotel, University Club, Chicago Athletic Association Hotel, The Buckingham Athletic Club Hotel, Chicago Athletic Association Hotel and any other hotel in Chicago & Near Suburbs. We offer flower delivery to hotels downtown chicago also.

Flower Delivery by Bloom Floral | Same Day Flower Delivery in Chicago

Bloom Floral is a modern florist that provides an exceptional Same Day flower delivery service. Our flower bouquets and flower arrangements are made with sustainable grown flowers from Ecuador, Sending fresh flowers with Bloom Floral is sure to be a refreshing experience because our florists pride themselves on ensuring that both our customers and their recipients are 100% satisfied. The proof? Our happy clients order online again and again, and rave about us on Google. See for yourself how our florists make flower deliveries easy and beautiful with same day delivery in Chicago as well as next day delivery to most near by suburbs. Same Day Flower Delivery Available. Order Same Day Flower Delivery.

Where does our flower shop deliver Same day Flowers?

We offer safe, same day no contact Same Day Flowers delivery! Our florists provide same day flower delivery in Chicago, and next day flower delivery to Chicago, IL & Near by suburbs. Whether your flowers are being delivered to a residence, office, hospital, school, or hotel, our florists are here to help them arrive safely and on time.

Best Same Day Flower Delivery in Chicago, IL

Our staff delivers Same Day Flower Delivery to all Chicago neighborhoods (including the Lakeview, Logan Square, Belmont Cragin, Cicero, Rosemont, Lincoln Park, and many more!) with the choice of same day delivery! We offer same day delivery to downtown Chicago. We also offer same day delivery to gold coat Chicago, IL. Same day delivery to Skokie, IL, Kenilworth IL, Same day flowers to Winnetka, IL, Same day flowers to Wilmette, IL. Same day flowers to River North, IL, Same day flowers to Glencoe, IL, and SAME DAY FLOWER DELIVERY TO ALL CHICAGO, IL and SUBURBS !

Same Day Flower Delivery in Chicago

From our centt Chicago, we offer same day flower delivery to many area neighborhoods, from North Side to South Side and everything in between. We deliver to Lakeview, Logan Square, Avondale, Belmont Cragin, Downtown, and many more. You can also have them hand-delivered to a wide variety of Chicago businesses, hospitals, hotels and nursing homes., and even sympathy flower delivery and funeral flower delivery . You can send the perfect message to someone you care about — with a delivery of flowers.

Same day & Next Day Flower Delivery to all areas in Chicago.

Our flower bouquets are made fresh the day of or before and sent straight to the recipient to ensure the flowers are received looking just as they did when they left our workshop. Same Day Flower Delivery Chicago, IL. Order Same Day Flower Delivery

What type of Same day flower delivery arrangements can our florist deliver?

Our florist can deliver Same Day Flower Delivery for every price range.

Our wide selection of Same Day flowers makes it easy to find the perfect arrangement for any occasion. Bloom Floral has a variety of affordable Same Day flowers for those on a budget, all the way to luxury flowers of 4 dozen roses and everything in between. Whether it be any occasion or any budget, Bloom Floral has something for everyone. Same Day Flower Delivery.

We Carry anything from long-stem red roses to tropical arrangements. We have several Same Day Flower Delivery of Rose bouquets to send for romance flowers, or Orchids to cheer up a loved one, or surprise a friend with a beautiful Peony bouquet; we have a large range of flower bouquets and flower arrangements for your every need and Same Day Flower Delivery delivery. Aside from our elegant rose bouquets,we can also create uniquely beautiful arrangements with mixed flowers and offer bouquets of peonies and birds of paradise. All are available for Same Day Flower Delivery. If you are looking fore something more traditional to give as a gift, we carry a beautiful selection of indoor plants, orchids, and succulents. Same Day Flower Delivery Chicago. Same Day Flowers.

Send our flowers for all occasion to anyone same day or next day.

Since we have a large variety of floral arrangements, it means you can order online the perfect gift for any occasion. Show her your love & Send Same Day Flower Delivery of classic red roses for an anniversary or a tropical bouquet for a loved one's birthday. Bloom Floral offers things that make great giftsfor Same Day Flower Delivery for your wife on an anniversary, showing some sympathy in moments when it is needed, or even saying you care to a friend or loved one. In case you for any reason forget to order something for her on your anniversary or mom on Mother's Day, we can always help you out and accommodate a last-minute same day rush order for Same Day Flower delivery.

Feel free to browse through our online catalog, and once you have decide on what flower bouquet you want for delivery, we have made the checkout process easy for you .

Same-Day Flower Delivery Easter Flower & Gift Delivery

If you send Easter flowers, consider the type of flower and color you'd like first. White lily, pastel, and light colored roses are all traditional Easter flower types. Daisies, alstroemeria and tulips are also Easter flowers types. Though different floral varieties are available all year, this is a great time to look for Spring favorites. Same Day Flower Delivery Chicago. Though white styles are favored, yellow Easter flowers are a popular selection too. When choosing your arrangement, you should also consider the age of the person you're sending it too. Same Day Flower Delivery Chicago. Kids and children of varying ages enjoy Happy Easter flowers with stuffed animals like the bunny plushes. Adults like an Easter flower bouquet that looks elegant on the dinning room table or in their office. Cheap Easter flowers are perfect for decorating a church or sending to a close friend. There are several Easter floral arrangements to choose from to surprise your recipient. By keeping in mind their age and the season's best flowers, you're sure to treat them to an Easter bouquet they'll thoroughly enjoy.

Easter Flower Delivery
With pink, lavender, blue and white Easter flowers to send, it's easy to choose a gift for a friend or family member. If you're ready to send Easter flowers online, simply place your order and let the local florist take care of the rest. If you're having trouble deciding, consider one of the Easter flower baskets or Easter gift baskets too for something different. Your gift for them is hand delivered with care no matter the style or size of bouquet that you choose. For the best experience possible, we recommend you order flowers for Easter at least a day in advance when possible. Easter flower bouquets are available everyday in the US, but giving the arranger more time to work, means more time to perfect your gift! Easter flowers arrangements come with a vase or basket container unless stated otherwise in the product description. Order Easter flowers and pair your arrangement with other gifts at the checkout if you wish.

. No more panicked rummaging at the department store for a last-minute gift. Your Valentine will fall head-over-heels when they see a gorgeous bouquet appear on their doorstep! Let our expert valentine's day florist deliver her valentine's day flowers !

Best Flower Delivery Service In Chicago Same Day Flower Delivery Chicago. Order Same Day Flower Delivery Today

- FAQ

Can you get flowers delivered if you order flowers online now in Chicago?

Bloom Floral has your back!! While many floral delivery companies may choose not to offer full-service Valentine's Day flower and gift delivery, Bloom Floral knows that life just doesn't always go according to plan. That's why we offer gorgeous flowers and birthday flowers delivery same day on their birthday! Same Day Flower Delivery Available. Same Day Flower Delivery Chicago.
How long does it take for Same Day Flower Delivery of Birthday flowers or all flowers to be delivered?

Order Birthday flowers near you! Our Beautiful Fresh flowers will be delivered in a timely manner. The exact time your flowers are delivered will depend on your location and what time your place your order. But you can rest assured that Bloom Floral does whatever we can to get your flowers on your special someone's doorstep as promptly as we can! Same Day Flower Delivery Chicago. If you need Easter Flowers, Anniversary Flowers, Or Birthday flowers delivered earlier, just be sure to schedule delivery ahead of time. Same Day Flower Delivery Available. Same Day Flower Delivery Chicago

W
e take pride in delivering the freshest floral arrangements, plants and gift baskets to our customers. All our floral arrangements are artistically arranged in a vase and hand-delivered to the recipient. We use only the highest quality flowers to ensure your loved ones receive the very best. Order now for quick, fresh Birthday or Sympathy flower delivery! Bloom Floral in Park Ridge, IL, 60068 & Bloom Floral in Belmont Cragin, 60634 provides flower delivery service to the following cities: Park Ridge, Chicago, Des Plaines, Harwood Heights, Niles, Norridge, Rosemont, Logan Square, Downtown Flower Delivery..

Chicago, IL provides flower delivery service to the following areas and zip codes in Illinois: Our shop serves the following areas: Chicago 60639, 60647, 60634, (60601, 60602, 60603, 60604, 60605, 60606, 60607, 60610, 60612, 60615, 60616, 60622, 60653, 60661, and more)